Regular price
Sale price
€32,70 EUR
Unit price
per
Sale
Sold out
Black and Silver Anti-Bacterial Peace Blouse - Snor Clothes
The Paz Blouse is made of microfiber fabric with a loose and wide effect that allows range of movement. It has two upper flaps with silver rings and post-stitching on the sleeves and hems.
It can be used as a coat, if fully open.
Discover our collection of uniforms to use in your salon or office and in your everyday life. After all, uniforms don't have to be boring.
Peace blouse....
The last few years have challenged our ability to be free and live in peace . And that peace that we celebrate with this blouse. The peace of choosing who you want to be, your job, what you love to do with your freedom. Designed for everyday wear, this blouse can accompany you to work or a dinner with friends.
Where do our parts come from?
Thought out, designed and manufactured entirely "in-house", this is a blouse made proudly in Portugal. Fabrics, accessories, packaging and labels come from Portuguese manufacturers and distributors. The production of Blusa Paz supports small businesses.
Composition: 100% Polyester
Microfiber fabric, with anti-bacterial properties, which inhibit the emergence and proliferation of bacteria and fungi.
Bleach resistant (up to 30%), it is an anti-stain fabric . The color does not change with use.
Water and hair repellent.
It can be washed up to 90º, drying is fast and does not need to be ironed .
It is anti-perspirant , which facilitates the day to day of the professional.
Very gentle on the skin.
Care and Preservation:
Machine washable, up to 90º
Do not twist or spin.
Do not use a tumble dryer.
Can be ironed at a maximum temperature of 150º
Can bleach and use bleach.
Product made in Portugal.
Size Guide
Size S - Chest: 50 cm
Cuff Sleeve: 17 cm
Length: 61cm
Size M - Chest: 52 cm
Cuff Sleeve: 18 cm
Length: 63cm
Size L - Chest: 54 cm
Cuff Sleeve: 19 cm
Length: 65cm
Size XL - Chest: 56 cm
Cuff Sleeve: 20 cm
Length: 67cm
Características do Produto
Fabricante

JORPAL UNIFORMES - Fundada em 1991, a Jorpal Uniformes dedica-se ao fabrico de vestuário profissional, com especial incidência no mercado do cabeleireiro, estética e saúde, áreas onde desenvolveu o seu know-how, permitindo assegurar, ao mercado, um aconselhamento adequado à realidade. Os uniformes da Jorpal traduzem o rigor, o profissionalismo e a missão de cada profissional e de cada empresa. É por esta razão que se dedicam a criar modelos actuais, modernos e versáteis, que se adequem e adaptem a cada personalidade e a cada marca. Fruto desta vontade de tornar o mundo do trabalho mais elegante, todos os modelos são desenhados e concebidos na Jorpal, depois de uma cuidada e rigorosa selecção de tecidos, padrões e materiais, tendo sempre em conta o fim a que se destinam.
Envio e Entrega

3 a 7 dias úteis (excepto personalizados)
Quero partilhar este produto
View full details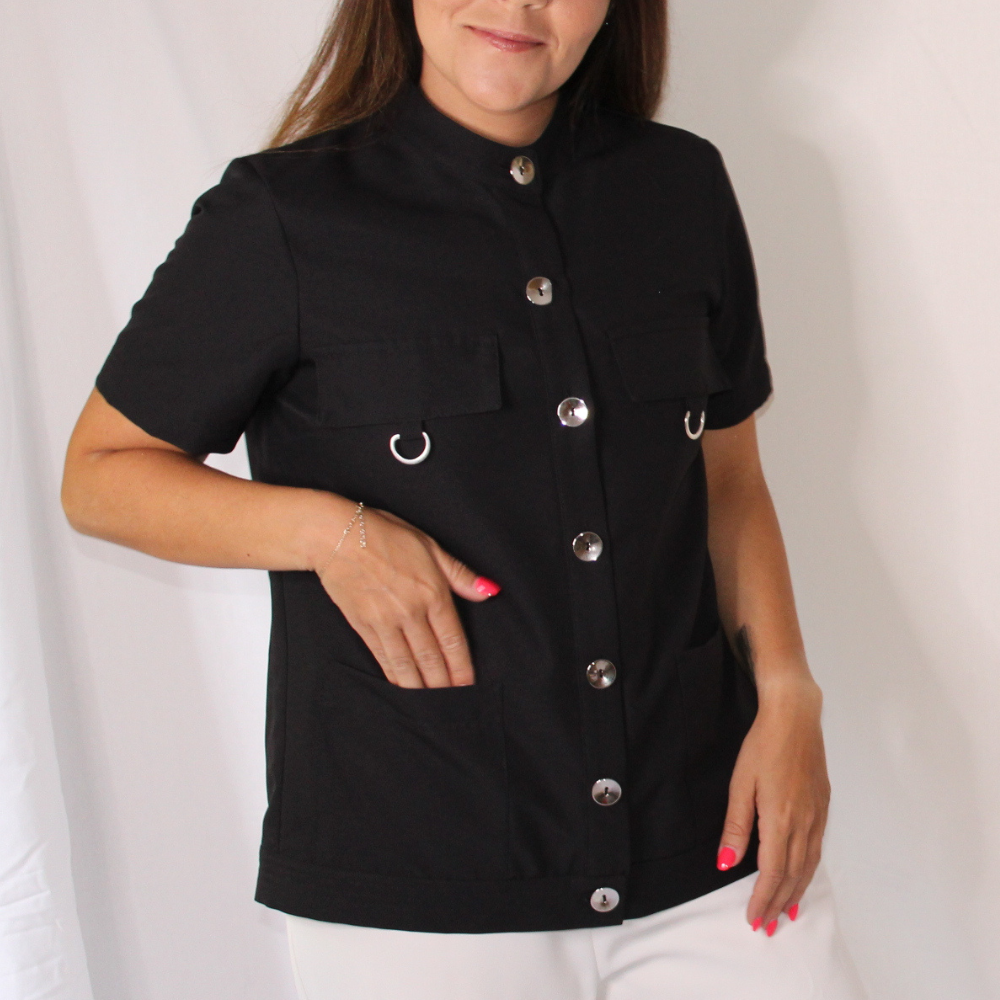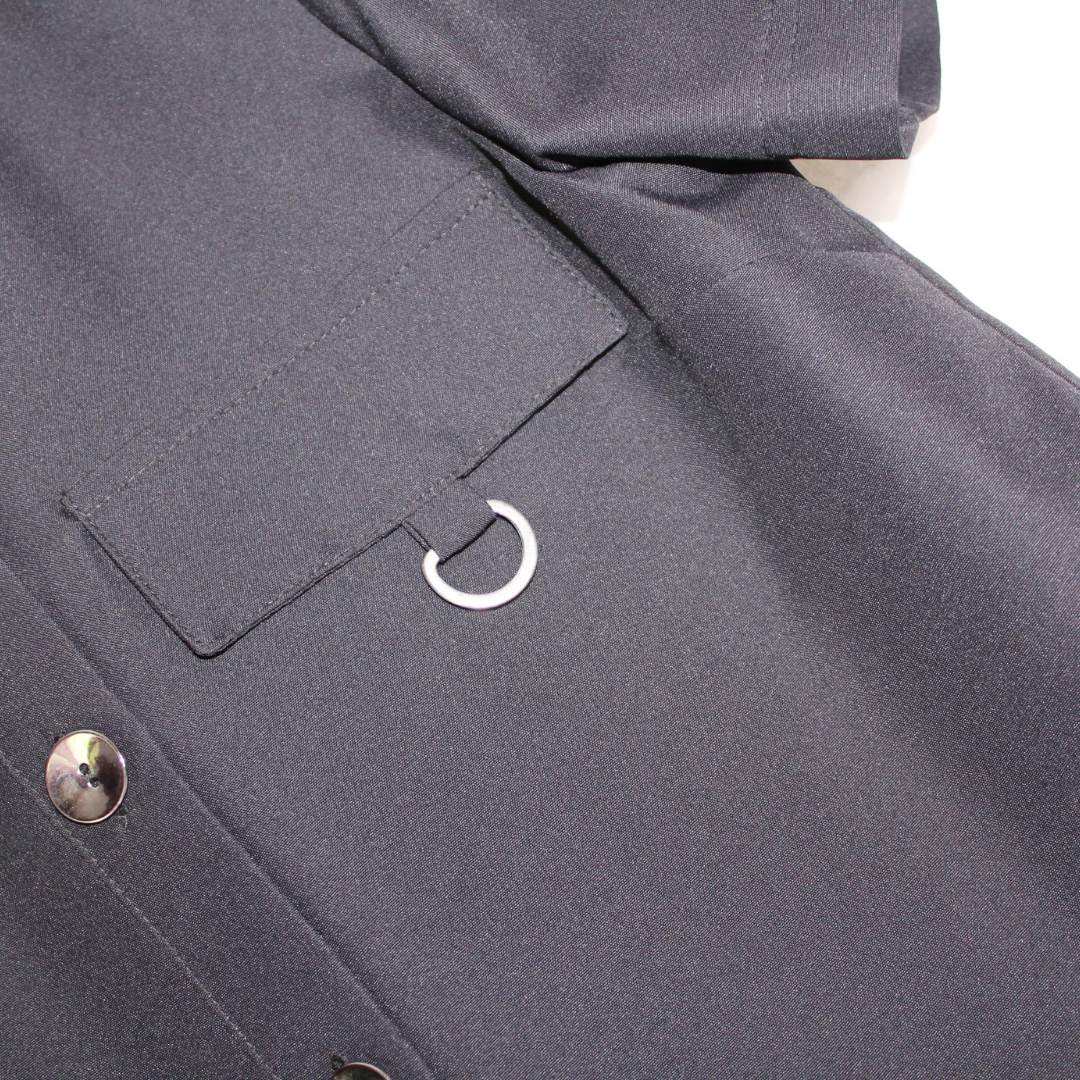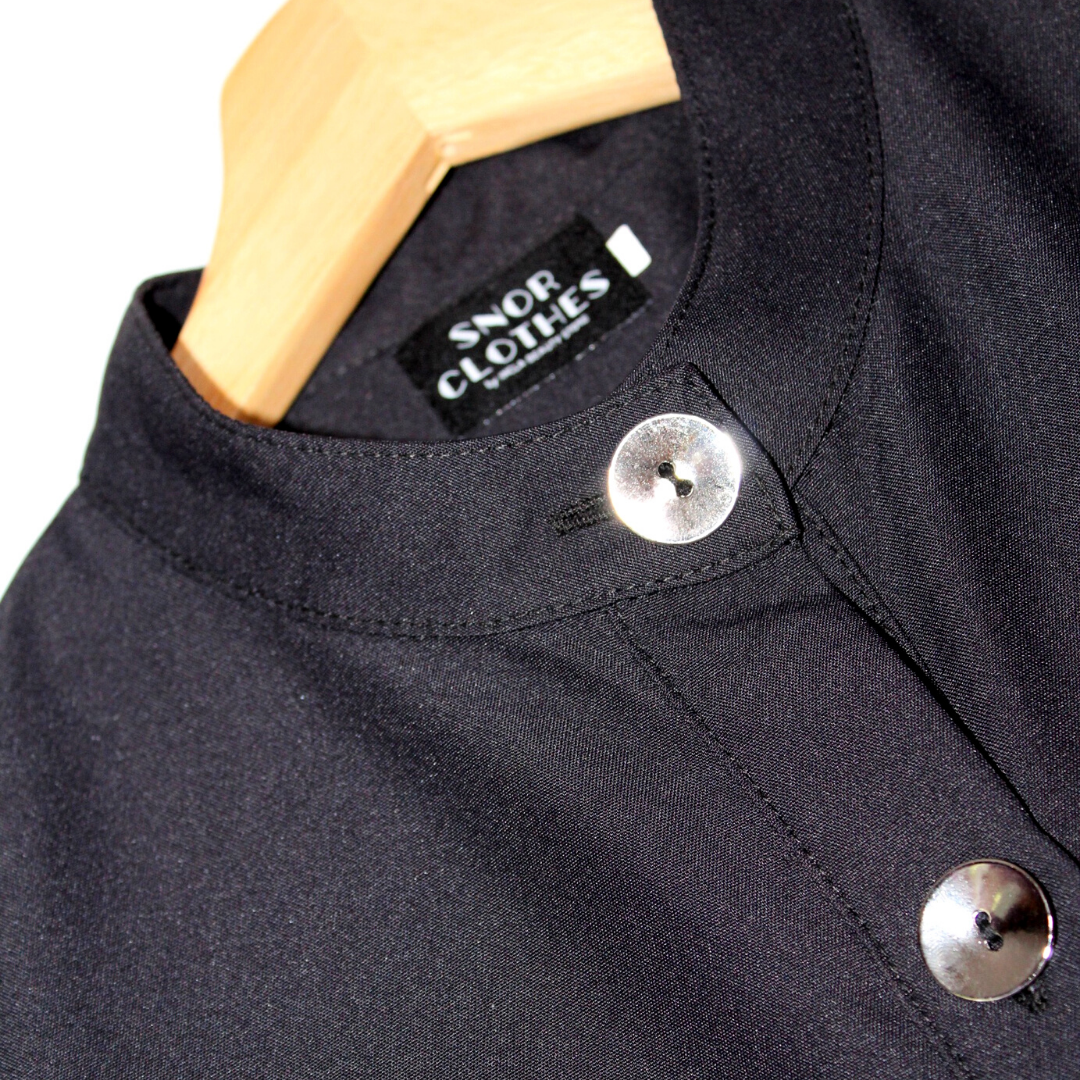 Envios gratuitos

Os envios são gratuitos em pedidos iguais ou superiores a 60€, para Portugal Continental. Para saber mais sobre os nossos envios, clique aqui.

Torne os seus uniformes únicos

Quer personalizar os seus uniformes com as cores da sua empresa ou o seu logótipo? A nossa equipa está aqui para o ajudar em todo o processo. Clique aqui e fale connosco.